Noise pollution in your home or apartment can be a nuisance. Here are the top ways to soundproof your floors.
How to soundproof hardwood floors
Hardwood floors in homes are convenient and offer excellent thermal qualities and clean, dust-free environments for allergy sufferers.
However, they do not perform very well acoustically and are often banned in many flat tenancy agreements. They amplify noise such as footsteps and moving furniture compared to floor finishes such as carpet. Hardwood floors do not absorb much airborne noise such as conversation, music, and TV.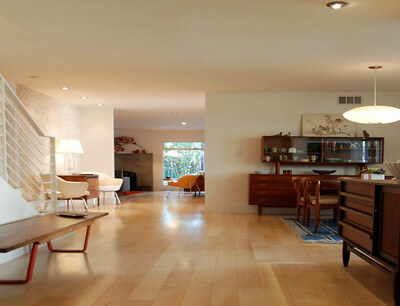 A couple in London faced a legal bill of £1 million after losing their battle over a noisy wooden floor. The couple lost a court fight with their downstairs neighbor after she complained of 'intolerable' disruption from their apartment. The neighbor downstairs said the couple's three children treated the home 'like a playground,' and the sounds of them passing over the wooden floor and washing dishes kept her awake at night.
Lack of sound insulation
I believe the noise may have been caused by the construction, the lack of sound insulation, the way the fixtures and fittings were installed, and particularly the way the wooden floor was fitted.
The neighbor below also said that the peace and tranquillity of her $2.7 million home had been ruined by noise from a boiler, a fridge, taps, and a fireplace – all important fixtures and fittings that may not have been installed in a way that reduced noise transfer.
The problem with hardwood floors
As well as causing annoying structure-borne noise to neighbors, hardwood floors reverberate themselves and can reduce the sound insulation value of a room. Adding carpet to a room with a hard floor can improve its acoustics and, through absorption, can reduce impact and airborne noise transmitted to the floor below. Installing carpet and underlay on bare floorboards will give a noticeable reduction in noise from next door. We always recommend treating a floor with carpet and underlay if possible.
How to soundproof other kinds of floors
All floors covered with (or made of) wood, laminate, marble, ceramic, concrete, or stone must be isolated from the structure. A hardwood floor needs to be isolated from the walls to ensure vibration from the floor does not transmit; a 5–10mm isolation gap is sufficient (the skirting will cover this join). Impact noises like moving furniture can transmit through a hardwood floor and straight into the structure of the building if it is not isolated.
Finished floors in flats and apartments must be isolated from all the walls in that room and from any joists. If your floor is made of wooden joists covered with chipboard or floorboards, you must insulate between the floor joists, cut open that chipboard floor, or pull up those floorboards and insulate with acoustic mineral wool.
This is an absolute must to reduce the noise. A floating floor has segments of the acoustic board connected with resilient layers and is usually about 40mm thick.
Floating floors
Floating floors are not glued or screwed to the joists and are isolated from all the walls in the room. The finished floor ideally needs to be installed over the floating floor. This means noise will be challenging to transmit from a hardwood finished floor to the joists. It can reduce impact noise significantly: we have found that clients perceive footfall noise reduced by over 80% where a premium floating floor has been installed.
Solution: How to soundproof floors
For apartments with concrete construction, the finished floor ideally needs to be isolated with a resilient layer. If hardwood is to be laid over, ensure any heavy-duty underlay is durable. Too much movement in the underlay could mean joining in the hardwood pinching your feet if you walk over them barefoot.
A 'cradle and batten' floating floor system is usually the preferred acoustic treatment for a concrete floor. It offers the option of installing acoustic mineral wool on the separating floor.
They come in various heights but usually raise the floor by at least 80mm. Remember, with concrete construction, 50% of the noise will come down the flanking areas, most likely the walls.